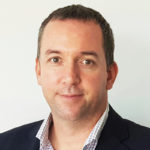 Steve Williams
CEO & Buyers Agent/Licensee: 3606467
+61 (0)439 990 399
steve@australianbuyersagency.com.au
Steve founded Australian Buyers Agency in September 2012. Evolving organically from a successful eight year career in real estate, Steve became well aware of the obstacles that property purchasers would need to overcome. So he developed Australian Buyers Agency, a professional solution based company, that would remove the obstacles & create greater success, wealth, enriching a prosperous future for their client.
Australian Buyers Agency is highly regarded & trusted within the industry as a leading innovator. Steve's extensive market knowledge and integrity make him invaluable for mentoring & educating his clients. Committed to providing factual guidance, with Steve you find yourself in the best place to make the right buying decision. The energy focused on your plans, the passion to help you succeed, the integrity Stephen exudes are all immediately obvious.
Australian Buyers Agency are the kind of genuine people you will be pleased to deal with, offering solutions to your real estate purchase requirements and a key to your success!
Stephen has a very in-depth local knowledge base, ability and drive to provide you solutions for your successful property purchases.
On a personal note, Stephen loves, Music, Travel, Golf, Rugby Union & genuine people.
Mitchell Williams
Buyers Agent | License No. 4712925
Mitchell Williams is a dedicated professional with over a decade of service in the Australian Defence Force, achieving the rank of Corporal and proudly serving in Afghanistan. Recently, he transitioned into a new career as a buyer's agent.
Mitchell has a passion for all things ocean-related, including fishing, spearfishing, scuba diving, and surfing. His love for the water and the outdoors complements his role as a buyer's agent, as he understands the importance of finding properties that suit his clients' lifestyle preferences.
With his strong work ethic, compassion, and exceptional negotiation skills, Mitchell thrives on the challenge of delivering exceptional service and results to his clients.
When not working, Mitchell can be found enjoying time at the beach with his family or exploring the hidden gems of the Sunshine Coast and its hinterland. His dedication to excellence and unique background in the military make him well-equipped to assist you in finding your next investment property or family home.
James Sewell
Buyers Agent | License No. TBA
James Sewell is a down to earth Buyer's Agent with a knack for real estate. James's journey began with a decade of service in the Australian Defence Force as a Vehicle Mechanic, where he fine-tuned his problem-solving skills, attention to detail, and a strong work ethic. Now, he's bringing that unique background to the world of real estate.
Beyond the world of property, James is a true Sunshine Coast local. You'll catch him at the beach, savouring quality family moments, or exploring the Sunshine Coast and its lush hinterland. His love for the outdoors, from fishing to rugby, reflects his enthusiasm for a fun and active life.
James is all about helping his clients, with a natural talent for negotiation and a sharp eye for opportunities. Whether you're hunting for your dream home or the perfect investment property, James is here to assist. You will benefit from a combination of military precision and a strong commitment to excellence, making him the ideal guide to navigate the real estate market with confidence and professionalism.
Joshua Cavanagh
Buyer's Agent |License No. TBA
Hello, I'm Josh, and I'm thrilled to introduce myself as a buyer's agent. As I embark on my real estate career, my ambition is to leverage my knowledge and passion to assist you in finding your ideal home or identifying sound investment opportunities. My interest in real estate has been a long-standing commitment, cultivated over several years.
In my leisure time, I have a profound interest in sports bike riding, which I find both exhilarating and liberating. I also regularly participate in racing activities at local tracks to engage in the competitive aspect of the sport. If I'm not on the racetrack, you'll find me on the Golf course and spending time with my family at the beach or exploring the countryside 4wding.
Before embarking on my real estate journey, I dedicated over 14 years of my life to the Australian Defence Force, where I honed my skills in discipline, commitment, and leadership. These qualities have greatly influenced my approach to my work as a buyer's agent.
I am eager to be your trusted advisor in your real estate endeavours. Whether you're looking for the perfect home or seeking to make astute investments, I am here to provide guidance and support throughout the process.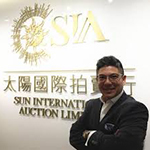 Adrian Gooljarry
International Client Relations Advisor
+852 9023 4933
adrian@australianbuyersagency.com.au
Adrian works with us out of Hong Kong and is responsible for liaising with our international buyers and investors to provide a seamless property buying experience from Asia and beyond.
Having a multi-national background gives him an advantage of language skills both fluent in English, French, Cantonese and Mandarin along with other languages that he picked up along his journey in life meeting everyone from around the world.
Adrian has always had strong ties with Australia from a young age after members of his family emigrated here in the 1970's. Today with property investments in Australia and first-hand knowledge of the market, he loves nothing better than liaising with our international clients looking to own a piece of what we call paradise.
A people's person from the start, he has the charisma and ability to pick up on details that our international clients have overlooked when they are looking to purchase abroad.
His skills come into play when you need that someone who has a full understanding of what you need and nothing lost in translation. He will ensure the utmost in client service and will always be on your side working for your best interests with the ability to translate and let nothing slip through the cracks.
On a personal note, Adrian loves cooking, swimming and the occasional wine or whisky tasting.